Meenal's Academy of Performing Arts offers Tabla classes for students of all age groups. The classes follow the curriculum as prescribed by Bharati Vidyapeeth's school of performing arts. Every year, the students take certificate examinations conducted by the university.
Faculty – Rahul Soparkar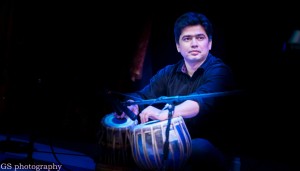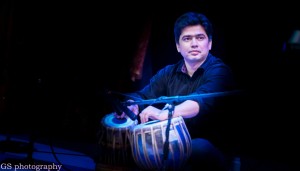 Rahul started taking lessons of Tabla from the Ustad Allarakha Institute of Music in Mumbai where he got the opportunity to learn from  all the top Tabla pandits like the living legend Ustad Zakir Hussain, Ustad Fazal Qureshi , Shri Aditya Kalyanpur, Shri Rakeshkumar Parihast. He is also fortunate to learn from  Pandit Arup Chattopadhyay. In india he has done some Tabla solo and group performances.
Rahul got an opportunity to play Tabla for a movie called "The Girl Upstairs" for all the songs and background score. He has accompanied many Hindustani classical artists like Shri Atul Athalye, Shri Ramarao Varigonda, Shri Nishad Gadgil and also
 given many live performances for film music and semi-classical shows.
Classes are offered on weekdays and weekends.
Class duration is one hour for beginner classes (Foundation Level).
Fees are $25 per hour.

Refunds or credits are given only for the classes cancelled by the school.

Students need to bring

their own Tabla

 to the class.

All students are expected to be punctual and regular.